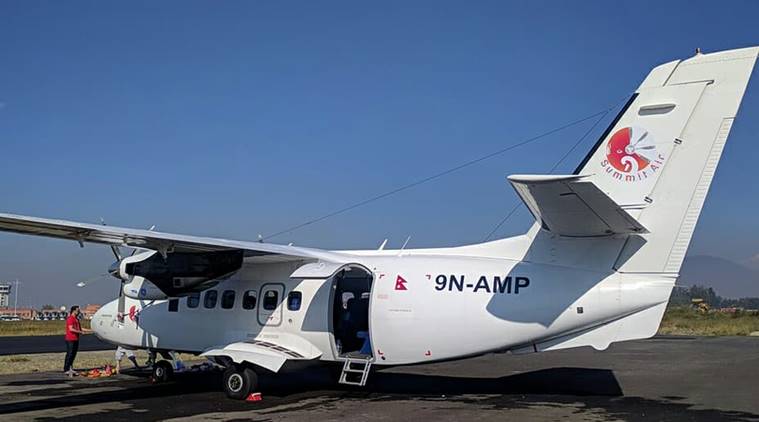 The Twin Otter Summit Air plane was taking off from Tenzing-Hillary Airport in Lukla when it collided with the Manang Air helicopter this morning.
The deceased include Summit Air's co-pilot Sunil Dhungana and assistant sub-inspector of police Ram Bahadur Khadka, who was stationed in Lukla for airport security, airport officials at Lukla were quoted as stating.
Three people have been killed and four injured after a plane crashed during takeoff near Mount Everest, according to reports. The pilot and three other crew members survived and are being treated at a hospital in Kathmandu after being airlifted there.
Another policeman died in hospital in Kathmandu, a police spokesman confirmed.
Both airlines are private companies serving locals and tourists in the remote areas of Nepal.
Worlds's largest plane makes debut, can fly into space
Stratolaunch's first flight presents the company with a new set of hoops to jump through before it can start doing business. If successful, such a project would be a cheaper way to launch objects into space than rockets fired from the ground.
Civil administrator Narendra Kumar Rama was cited by Stuff as saying that four passengers and a flight attendant on the plane were safe.
The airport is often referred to as the world's most unsafe because of the short runway and hard approach. The aircraft had hit the helicopters of Manang Air and Shree Air.
Following the crash, authorities suspended services at Tenzing Hillary Airport at Lukla, the gateway to Mount Everest.
In February, a helicopter flying in bad weather crashed into a mountain in northeastern Nepal, killing all seven people on board, including the country's tourism minister.