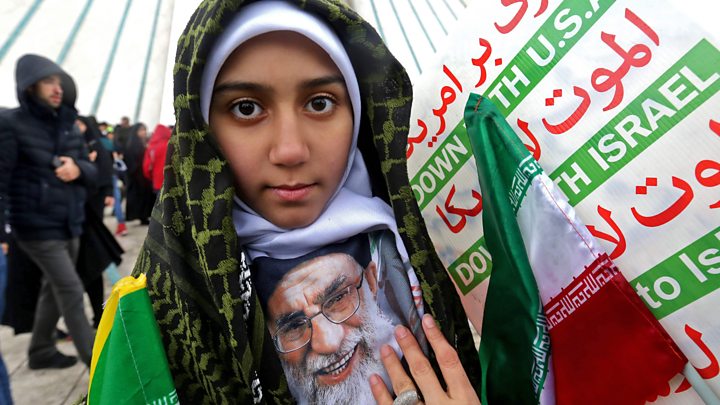 Iran was able to flip a US counter-intelligence agent and used her to spy on former colleagues, the Justice Department said on Wednesday.
The former Air Force counterintelligence agent charged with spying for Iran once condemned the USA for not tolerating her choice to convert to Islam.
US Vice President Mike Pence and other senior officials are in Warsaw for a conference focused on Iran and other security issues in the Middle East.
According to a Department of Justice indictment unsealed Wednesday, Witt had high-level security clearances and helped Iran launch a cyber-spying operation which targeted her former colleagues.
The event, though, has received a tepid response overseas, as some objected to the its anti-Iran focus.
She defected to Iran in 2013 and presumably still lives there, US officials said.
A Farsi language specialist, she was deployed to the Gulf area several times on signals intelligence missions, according to the indictment, and had top security clearance giving her access to the identities of clandestine United States agents and informants in the field.
Investigators allege Ms Witt was recruited after attending two conferences hosted by New Horizon Organization, which was working on behalf of the Iranian National Guard's Quds Force to collect intelligence on attendees.
Witt faces two counts of delivering military information to a foreign government and one count of conspiracy. The connections she made at that event with dual Iranian-American citizens enabled her to defect the following year.
Stunning images capture rare black leopard in Africa
The veteran wildlife photographer was then able to set up his Camtraptions camera traps at the most ideal spots and waited it out. The animal - whose coat is sooty black as a result of melanism, the opposite of albinism - is extremely rare.
Jay Tabb, the FBI's executive assistant director for national security, said Witt was ideologically driven.
Witt was working as a contractor in 2012 when she was offered an all-expenses-paid invitation to a "Hollywoodism" conference that was sponsored by the Iranian government and that promoted anti-Western propaganda, according to the Justice Department.
"I loved the work, and I am endeavoring to put the training I received to good use instead of evil", she allegedly told her IRGC contact. Witt is also alleged to have disclosed the code name and classified mission of a U.S. Department of Defense Special Access Program.
"Witt's primary motivation appears to have been ideological".
Ms Witt is accused of sharing USA government secrets, including the name of agents and specifics of operations, with Iran as early as January 2012.
"The last known contact with her is believed to have been in June 2013", the Federal Bureau of Investigation alert said.
Iranian hackers then set up fake Facebook personas to befriend those agents and attempt to install spyware that would track their computer activity, the indictment said.
The indictment referred to the other four as "cyber conspirators" and said they planned to deploy malware to provide covert access to the targets' computers and networks. The hackers managed to gain access to a Facebook group of US government agents. She was also a Defense Department contractor until 2010.
Iranian nationals Mojtaba Masoumpour, Behzad Mesri, Hossein Parvar and Mohamad Paryar were charged with computer intrusion and aggravated identity theft.