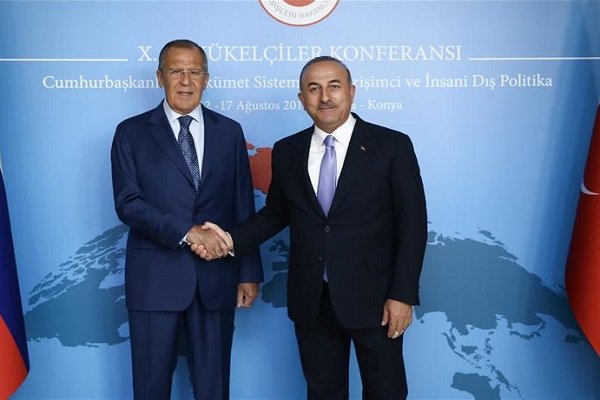 "We won't probably see any direct linkage with the Syrian crisis in the statements made by the USA side when it declares sanctions against our countries (Russia, Iran and Turkey)", he said.
The Syrian army dropped leaflets over Idlib last Thursday, urging people to agree to a return of state rule, telling them the seven-year war was nearing its end.
The Turkish minister, for his part, stressed that "it will be a massacre to bomb all Idlib civilians, on the reason of there are terrorists".
"We need to differentiate between moderate rebels and radicals".
"We are against the U.S. or any country imposing sanctions", he added.
Cavusoglu said: "We support diplomacy and negotiations but it is not possible for us to accept impositions".
Speaking to ambassadors in Ankara, Cavusoglu also said Turkey's relations with the European Union were on a firmer basis and normalising once again.
Police probe as football star Salah filmed 'using phone while driving'
Touching your mobile phone while driving is not allowed in England. Merseyside Police confirmed they were aware of the footage.
"It is planned to discuss the prospects of easing travel regime for the citizens of the two countries".
The four countries are also known to have been opposing the sanctions of the United States on Iran.
Lavrov said the situation in the world remained alarming. "It's time to rebuild infrastructure, all living necessities for refugees from Turkey, Lebanon, Jordan and from Europe to start returning to their home", he said.
He noted that the main task now is to eliminate al-Nusra in Syria.
Russian Foreign Minister Sergei Lavrov arrived in Ankara yesterday for talks that will continue today to discuss issues related to Syria.
The summit was first announced by President Recep Tayyip Erdoğan on July 28 in Johannesburg, South Africa, where he attended the BRICS (Brazil, Russia, India, China and South Africa) summit.