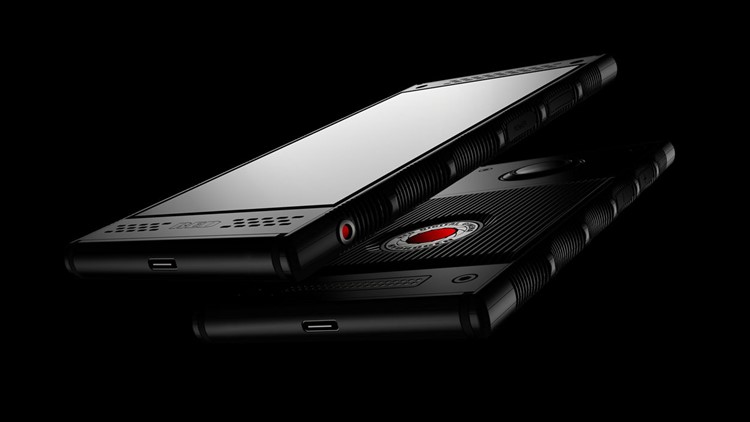 Retailing at over $1,000, the Hydrogen One smartphone from RED will be a 'mobile game changer'. But when it does, the camera-centric smartphone equipped with a holographic display will be available from a couple major wireless carriers.
And now we know that the RED Hydrogen One smartphone from RED will be made available by the two largest USA carriers, AT&T and Verizon.
The built-in 4-View holographic display is like 3D without having to use 3D glasses and is paired with multi-dimensional surround sound, industrial design elements and expansion capabilities that will allow users to swap in series of modules with various optional handset features. AT&T has only said the smartphone will be offered "later this summer", while Verizon just says before the end of 2018. It's a gimmick we've been fed before and one that never failed to gain much traction but perhaps this time around, things could be different? If the pre-order price is any indication, though, prepare for a sizable dent in your bank account. Also, we'll most likely learn more about the phone's price closer to launch, though RED is selling, or rather sold, the unlocked models for $1,295 (aluminum) and $1,595 (titanium), respectively. In theory, that means you will be able to look around, below, and even into the screen's image. As of yet, cell phone carriers simply do not have any content capable of utilizing the technology.
Emergency Meeting Called to Assess Global Risks of Ongoing Ebola Outbreak
For the first time, the DRC has received Wednesday thousands of doses of vaccine against the Ebola virus disease sent by the WHO. Interested in Ebola? Add Ebola as an interest to stay up to date on the latest Ebola news, video, and analysis from ABC News.
Neither AT&T, nor Verizon has officially confirmed a specific date that the Hydrogen One will be available in stores.
Details of the Hydrogen One first surfaced last July.
Recently, Red stated that the phone was delayed and now coming in August. That date has been pushed back, with the company chalking up the most recent delay to efforts toward improving the camera.